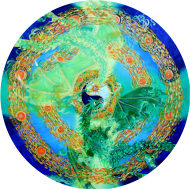 Welcome to Dragon Wizardry, this website is dedicated to the pursuit of

bringing balance to the Earth.
Dragon Wizardry provides knowledge through workshops, written media and through published material. Online guidance plus downloadable documents and exercises are available. Dragon Wizards are Spiritual Wizards, our wisdom's, skills and abilities are channelled to the use of divine energies and the needs of bringing spiritual balance wherever it is required.
Please read our website pages where you will discover our ethos and basic guidance for the way of the Wizard, if you feel that the Dragons are pulling you, you may contact us through our contact page.
The Wizards method of connecting to the Universal Energy with the exercise which we call 'Treeing'.  You may also wish to study Spiritual Dragon Wizardry at our online Academy which you can find here – Spiritual Academy
You can also find a six day workshop manual that uses the ethic of time to explain and teach a true and ancient Philosophy that once read and put into practice will enlighten and change your life forever. This book titled 'The Time Workshops' has been written by a student of the Philosophy. The book is available from Amazon in your country please make your choice from the appropriate book shop links below , We also have Kindle versions of all our books and story's which you can find on Kindle in nearly  every country on Earth, just visit the Kindle website and search for 'Dragon Wizards' please use the contact form if you have any questions for us.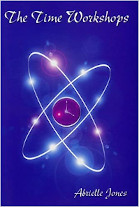 Amazon Kindle – The Time Workshops
Further books on Dragon Wizardry and practice can be found on Kindle
Dragon Wizardry – Teaching by following the growing Wizards on their Dragon Path
You may request permission to use the copyright materials on this website by contacting us through the contact form on our contact page